Seamless Gutter Installation in Tucson, Sierra Vista, Douglas
Upgrade your home with quality gutter and downspout installation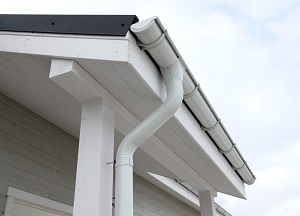 We provide complete gutter installation for a variety styles and materials.
When it's time to replace your gutters, it's important to get the right solution for your home. At Arizona Foundation Solutions of Tucson, we install quality seamless aluminum gutters from top brand names. A new customized rain gutter system installed by our professionals will protect your home to help you avoid expensive water damage.
To request a free estimate on gutter installation for your home, call us at 1-520-348-2052 or click below.
Benefits of a new rain gutter system:
Protects roof from fascia rot and water damage
Prevents erosion and standing water around home caused by roof run-off
Helps prevent a wet basement
Improves drainage to help prevent foundation damage
Adds curb appeal to your home
What to expect from our gutter services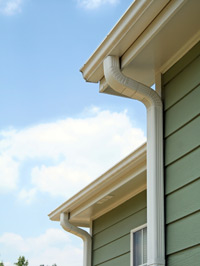 New gutters provide a clean look and the right drainage for your home.
During your on-site consultation, a specialist will recommend the right gutters for your home based on the layout of your roof, the amount of trees around your home and your drainage needs, as well as your budget. They will also explain how our aluminum gutter installation works and provide a free estimate for the cost of your project.
Our gutter installation includes:
Inspection and measurements prior to installation
Custom gutter solutions, measured to exact specifications
Watertight and durable seamless gutters
Complete clean-up and debris removal
Rain gutter systems installed by trained professionals
Get your gutter cost estimate today
If your gutters are leaking, clogging, or damaged, Arizona Foundation Solutions of Tucson can help. We will provide you with a quality gutter installation designed to fit your home's specific needs. If you live in Tucson, Sierra Vista, Douglas or the surrounding area and you're interested in seamless gutter installation, contact us today to schedule your in-home consultation and estimate!